While London is beautiful anytime of the year, there is something magical about London during Christmas. The city is all decked up with festive lights, beautiful Christmas markets and ice skating rinks that pop up around famous sights. Stores all over London go all out with Christmas decorations. This is the perfect time to visit London, the city has a different lure with the festive spirit, mulled wine, cosy pubs and holiday cheer. This vibrant city casts a spell on you and we now know why people are so spellbound by it.
Surprisingly the weather was great too – yes it was cold and windy but we were lucky enough with no rain for the week we were there! So that's a big win!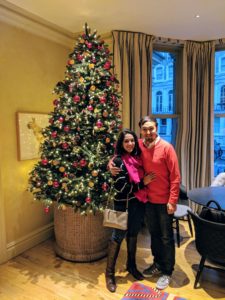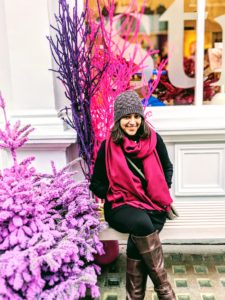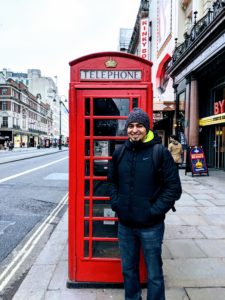 Top 10 things to do during Christmas & New Year in London
1. Visit the Christmas Markets – While Christmas markets originated in Germany & Austria – London has some beautiful ones. Our favourites include
Leicester Square Christmas market – this small and cosy market has around 25-30 stalls with handmade crafts that are perfect Christmas presents.
Covent Garden Market – the cobbled plaza is beautifully decorated for Christmas.
Christmas Market at Tate Modern – a more traditional Christmas market with loads of Christmas specials – mulled wine, cider and crepes!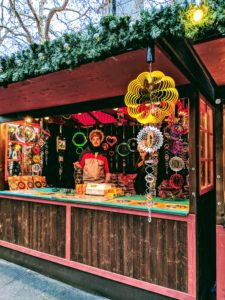 2. Winter Wonderland at Hyde Park – This is the perfect place to soak up the festive atmosphere with mulled wine, Bavarian beer, roller coasters, merry-go-rounds and giant wheels!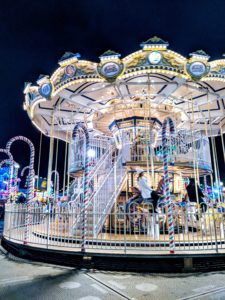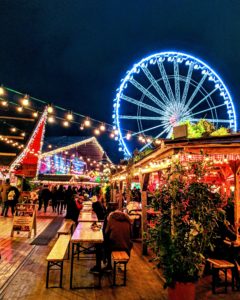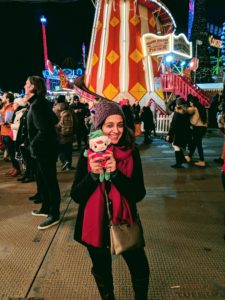 3. Walk/Cycle around London on Christmas Day – Christmas day in London means no cars, no traffic, no people, no open stores… just you and the city. Sounds perfect right?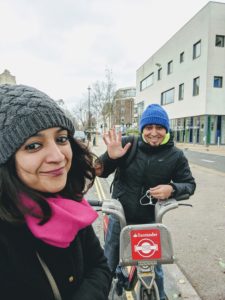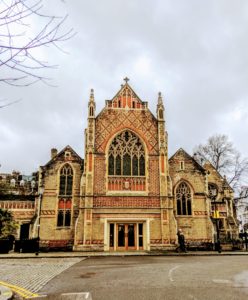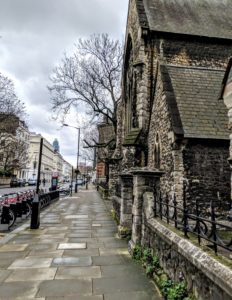 4. Stroll through the beautifully decorated streets – Every year, the streets have a different themed display of lights. Our favourite streets were Reagent Street, Oxford Street and Carnaby Street
We also explored the famous Knightsbridge area and visited the oh-so-famous Harrods store. While Harrods is a majestic building at any time of year but it was so beautiful when lit up during the holiday season.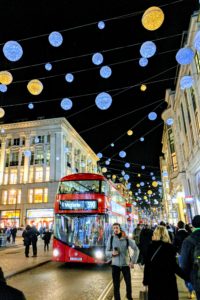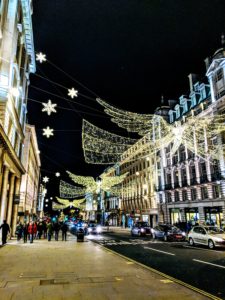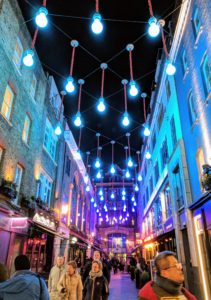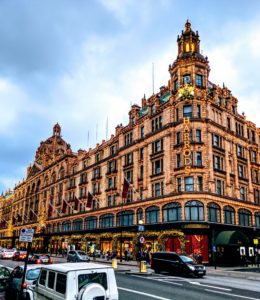 5. Festive Afternoon Tea – Nothing cozier than a festive afternoon tea on a chilly Christmas day. We pre-booked it and enjoyed a lavish spread at The Knightsbridge Hotel. Snuggling up by the fire and sitting by the window in this cozy lounge was the perfect way to spend Christmas. Have a more detailed blog on it – click here!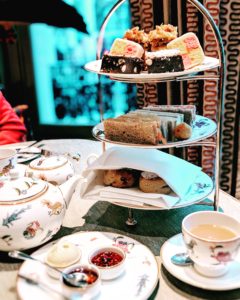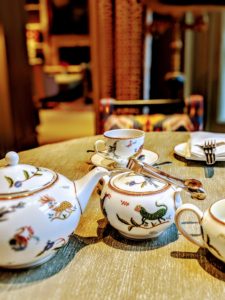 6. Ice skating at Somerset house or Tower of London – with live music and fairy-lit trees, the whole ambience is magical. A definite must when in London.
7. Trafalgar Square Christmas Tree – decorated in traditional Norwegian style, this is the centerpiece of the famous Trafalgar Square. The tree is given to London every year from the people of Oslo for the help during World War II.
8. Shopping on Boxing Day for great discounts and deals post-Christmas – Make the most of the winter sale with great discounts everywhere. Quick tip – be sure to wear a comfortable pair of shoes for all the walking!
9. Walk around Thames – This never gets boring. We walked endlessly from Southbank to the Houses of Parliament to Tower Bridge while passing through the London Eye, HMS Belfast and the Tower of London.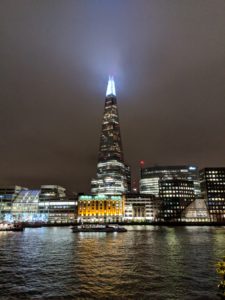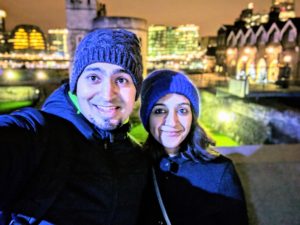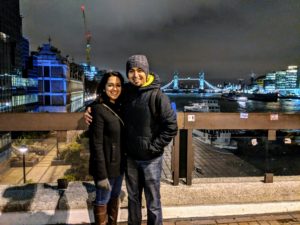 10. New Year Eve Fireworks – The spectacular display of fireworks was definitely the highlight of our trip (ok, apart from the Manchester United Match). The city literally lights up at midnight near the London Eye and was worth the entire wait! While Big Ben was covered by scaffolding for maintenance, we did hear the midnight dong (so yay!). Do book your tickets in advance. Blue Area is usually the best. Tickets are available here.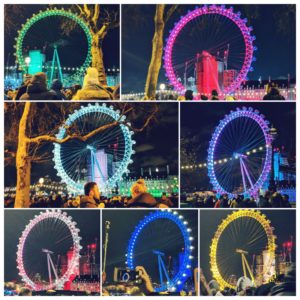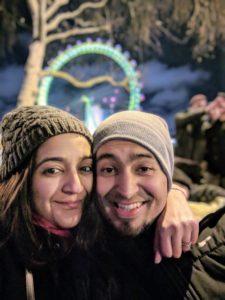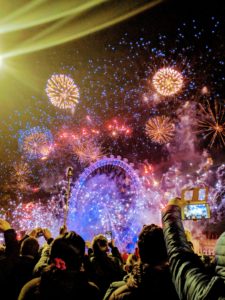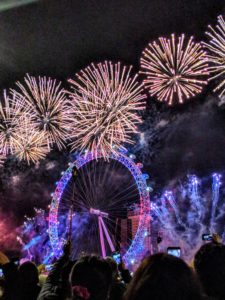 Apart from this we also explored London through walking tours – yup, this will always be on our itinerary – we did a couple of them with Sanderman's and loved all the stories we heard!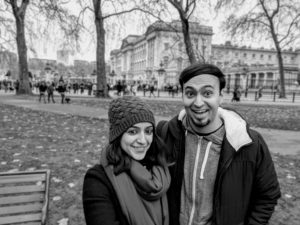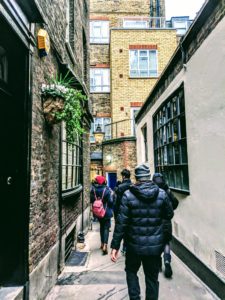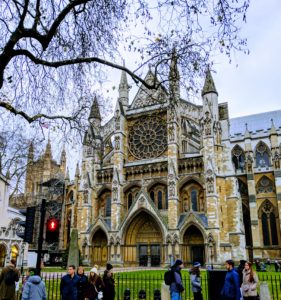 Our only tip for travelling around – get the Oyster card!
So what are you waiting for… time to plan your winter trip to London!